Top 10 moments of Kangrui Sports Group 2019

Product development events brilliant ingenuity
The new appearance of the exhibition Provincial demonstration effect
2019
We travel all the way
Let's relive together
Wind and rain in the same boat
01
Five major exhibitions, Kangrui Sports debut
In 2019, Kangrui Sports presented a series of new products at five major exhibitions: 2019IWF Shanghai International Fitness Exhibition, 2019 China International Sports Goods Expo, 2019 World Martial Arts Cultural Industry Expo, 2019 Taipei International Sports Goods Exhibition, 2019 FIBO CHINA Shanghai International Fitness and Healthy Lifestyle Exhibition .


In the five major exhibitions, Kangrui unveiled a series of new products, which were displayed through the colorful and serialized "fist wall" shapes. It has attracted the attention of many participants, and the participants who come to consultation, experience and negotiation are endless!

02
Ingenious research and development, new series of wonderful products launched
"Being focused on the main business", in 2019, Kangrui Sports will continue to adhere to the corporate purpose and business philosophy of "spreading sports culture ideas to create better product value", adhering to the craftsman's guidelines, creating with great concentration, and always placing product development and manufacturing in an important position. This year, we have successively launched new boxing boots, beam head guards, large chest targets and leg targets, as well as new products such as the Dragon and Devil series and Qitian series, which are very popular and welcomed by the market.

For 21 years, he focused on the research, development, design and manufacture of competitive sports industry. We always believe that only by inch-by-inch touch, ingenuity, and good works will naturally come from the heart.

03
Wo Fuxian, Director of Weifang Sports Bureau, visited Kangrui Sports for research and guidance
On June 26, 2019, Secretary of the Party Group and Director of the Weifang Sports Bureau Wo Fuxian, Deputy Director and Level 4 Investigator Ma Hongliang, and Office Director Yan Jinglun and their delegation visited Weifang Kang Rui Sports Industry Co., Ltd. for field research The leading group of our company held a live discussion.


At the on-site office meeting, Director Wo listened to the reports of our company on product development and production advantages, community fitness matrix layout, large-scale operation of sports venues, and three-dimensional cooperation of event brands. Director Wo encouraged our company to further enhance its research and development capabilities and independent innovation capabilities, actively explore the marketing system that is in line with the international advanced operation model, and continuously improve the innovation ability, popularity and comprehensive strength of the Kangrui brand.
04
Community Fitness & Campus Sports The first stage of the matrix layout is completed
To meet the basic demands of national fitness, provide convenient and comfortable community fitness venues tailored in all directions, so that every day is "National Fitness Day". The operation of campus sports venues, through the development of personalized courses that are entertaining and educational, meets and enriches the physical training and fitness needs of teachers and students, and achieves a win-win situation for schools, teachers and students, parents and enterprises.
Yuzier Weifang Wanda Store, Shanda Center Campus Store, Anqiu Qingyunshan Store, Hanting North American Maple Love Store, Gorilla Basketball, Big Fish Sports ...


05
Kangrui Sports won the "Weifang City Sports Industry Demonstration Unit"
On September 11, 2019, Weifang Sports Bureau issued the "Notice on Naming the First Batch of Weifang Sports Industry Demonstration Bases (Demonstration Units) and Demonstration Projects in 2019", and finally selected 3 Weifang Sports Industry Demonstration Bases. 18 Weifang sports industry demonstration units and 21 Weifang sports industry demonstration projects. Kangrui Sports won the honor of "Weifang Sports Industry Demonstration Unit". Become one of the only three municipal sports industry demonstration units.

06
The strategic cooperation of the four major competition brands in the 2019 "Bomeng Boxing Season"
In 2019, Kangrui Sports will continue to strengthen cooperation with Bomeng Sports. The 2019 "Bomeng Boxing Season" will host four major events: Guizhou International Boxing Open, "Belt and Road" China ASEAN Boxing Championship, Asian Boxing Championship Grand Slam Qualification Series and Finals, Guilin International Boxing Open and Glory Guangxi The night boxing king competition, which lasted 4 months, 9 cities, 11 exciting battles, dedicated Chinese boxing fans to boxing feast. Helping the development of Chinese boxing, Kangrui Sports spares no effort!



07
The 98th WBA World Boxing Association Global Annual Meeting Kangrui helps
From November 7th to 11th, 2019, the WBA 98th Global Annual Meeting was held in Fuzhou City, Jiangxi Province. As the invited participating brand of this annual meeting, Kangrui Sports exhibited the latest product lineup at the annual meeting site The combination has attracted the attention and high attention of representatives and members from all over the world and boxing champions.

08
Shanghai International Boxing Federation Festival
Mr. Zhang Zhaoyi, Chairman of Kangrui Group, was invited to attend the 2nd Shanghai International Boxing Summit
On November 16, 2019, the 2019 Shanghai International Boxing Federation Ceremony and Shanghai International Boxing Summit hosted by Shanghai Boxing Association and hosted by Zou Xuan (Shanghai) Sports Culture Development Co., Ltd. were held at Shanghai No.1 Sports Center. Mr. Zhang Zhaoyi, chairman of Kangrui Group, attended the summit as a special guest.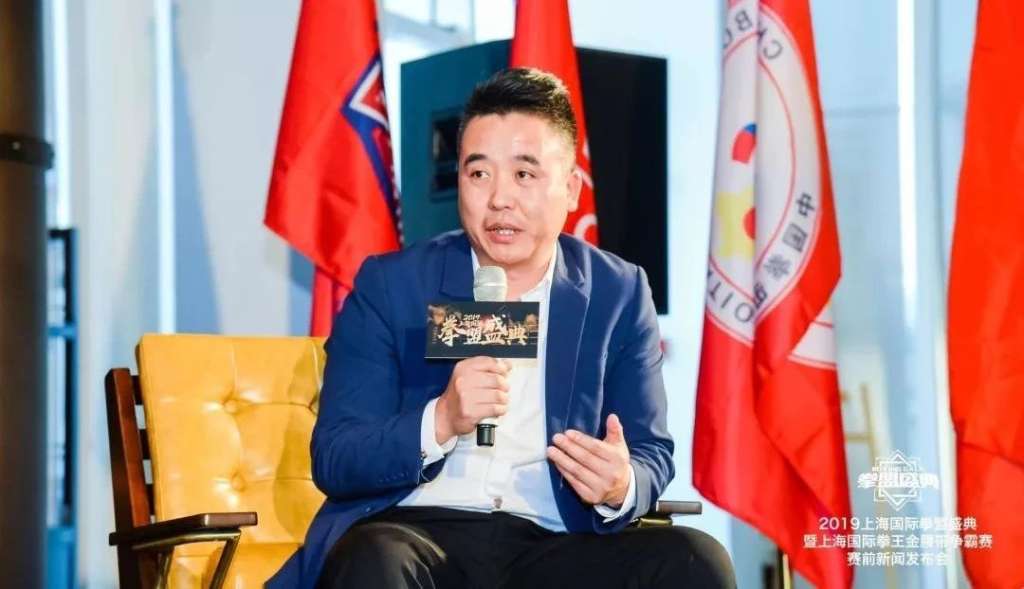 In the round table on the topic "The Joint Development of Fighting Industry and Mass Sports Resources", Mr. Zhang Zhaoyi, Chairman of Kangrui Sports Group, Mr. Chen Hua, General Manager of Fighting Road, Executive Director of Peking University China Sports Industry Research Center, Mr. Any Wenyi, SHBJJ Mr. Chen Yi, general manager and founder of GCJJF Greater China Jiu-Jitsu Alliance, attended and discussed together.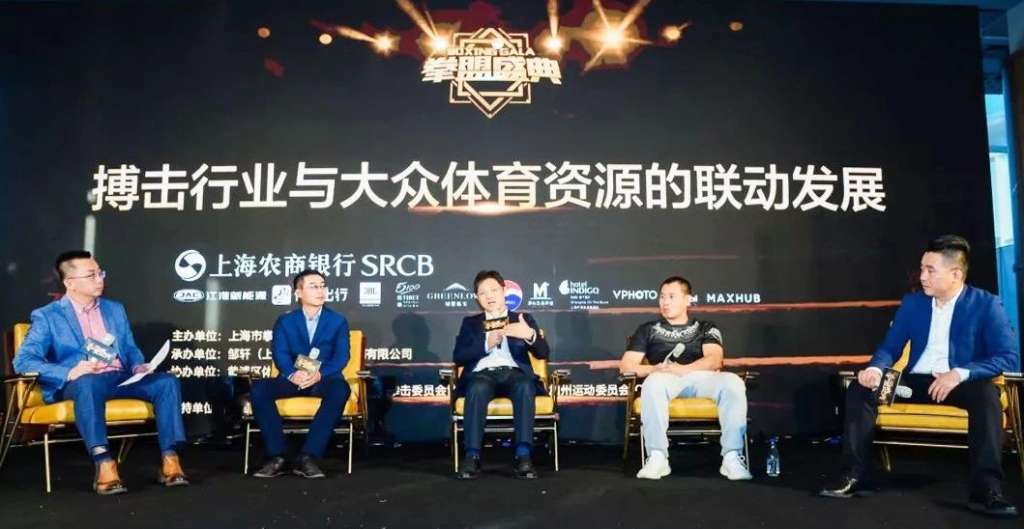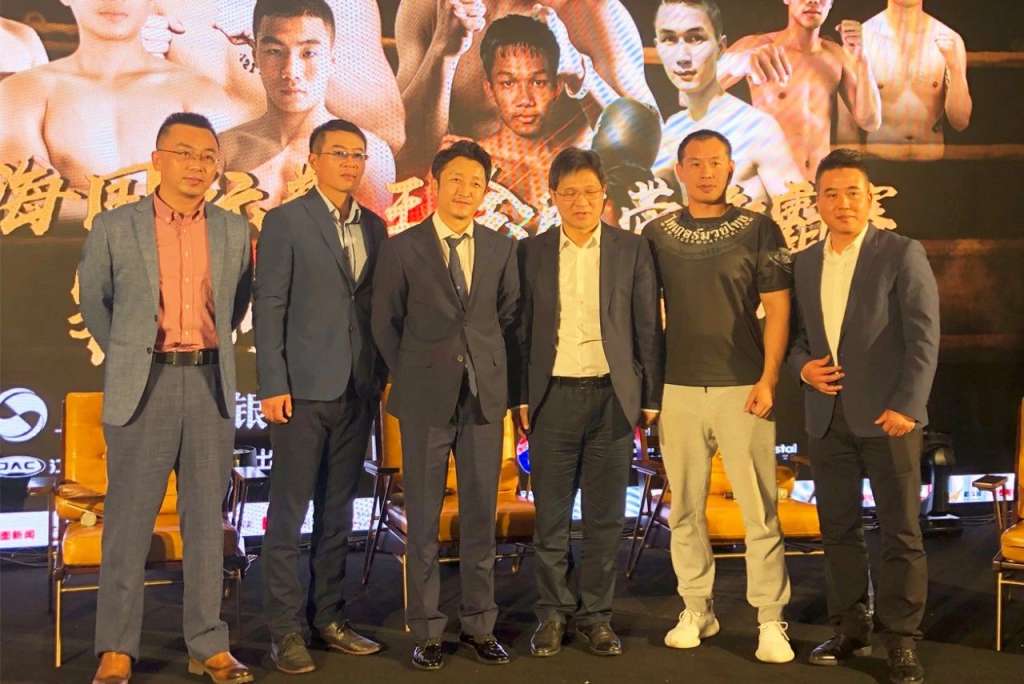 09
Kangrui Sports and Guizhou Boxing Sports Association signed a strategic cooperation agreement
On December 21, 2019, the new general meeting of the Guizhou Boxing Sports Association was held in Guiyang. The new secretary-general Li Wei read out the resolutions of the Standing Committee. Xiao Jun, deputy director of the Guizhou Provincial Sports Bureau, issued a letter of appointment to the new association leadership team. Guizhou Boxing Sports Association formally signed a strategic cooperation agreement with Weifang Kangrui Industry Co., Ltd.

10
Kangrui Sports won the "Shandong Province Sports Industry Demonstration Unit"
On December 23, 2019, according to the "Opinions on Further Strengthening and Regulating the Construction of Shandong Sports Industry Base", Shandong Provincial Sports Bureau finally selected a total of 6 Shandong Provincial Sports through the city's recommendation application, provincial review and social publicity Industrial demonstration base, 9 Shandong province sports industry demonstration units, 8 Shandong province sports industry demonstration projects. Kangrui Sports won the honor of "Shandong Sports Industry Demonstration Unit". It became the only enterprise selected as a provincial sports industry demonstration unit in Weifang City.

Every moment in 2019, we will keep in mind
2020 on a new journey
Going hand in hand
Let the fighting sports spirit
Imprint every inch of land
Infect every audience
Inspire every soul
Competitive life refused ordinary